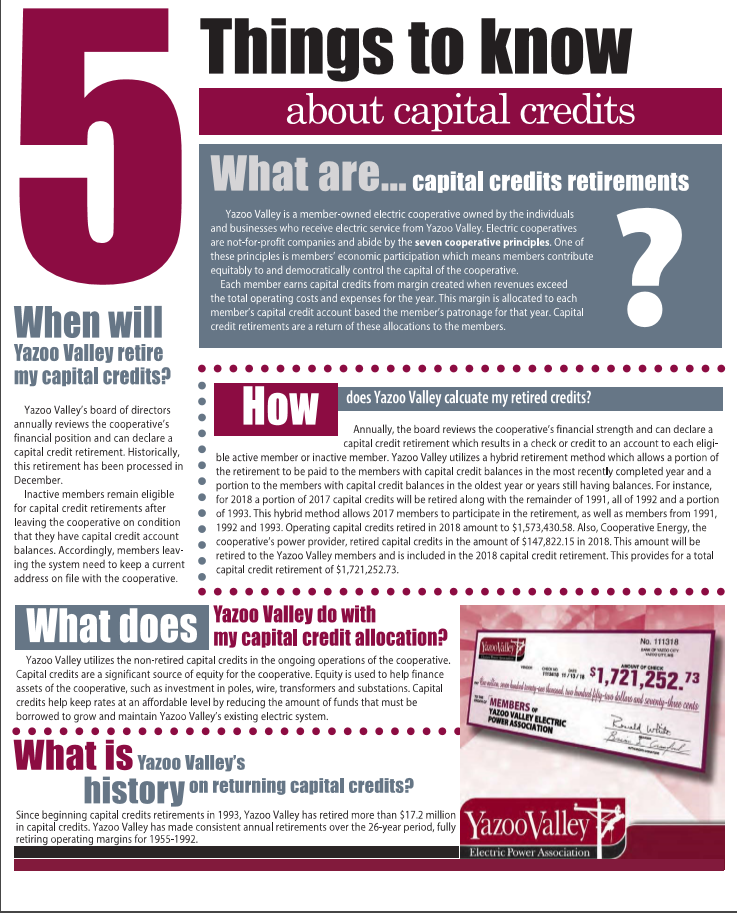 Unclaimed Capital Credits
If you are a member or former member of Yazoo Valley Electric Power Association you may be entitled to unclaimed capital credit retirements. Since 1993, Yazoo Valley has made capital credit retirements annually. These payments are mailed to the last known address on file with the cooperative. Because of relocations and changes of addresses over the years, some retirements are returned to the cooperative as undeliverable. Additionally, checks that have been delivered may have been lost and never cashed. Yazoo Valley retains these undeliverable and uncashed payments under the name of the account holder. A listing of members or former members with unclaimed capital credit retirements may be viewed by clicking on the link below.
If you believe that you are the owner of any of these unclaimed retirements please contact Yazoo Valley at 1-662-746-4251.
Click HERE to view list of names of current and former members who may have unclaimed Capital Credits.